Please No Autograph Requests At This Time
Hi everybody,
Other than helping the precious four-leggers, nothing gives me more joy than hearing from my friends and fans. Through the years, I've tried to respond to as many letters and autograph requests as I could. Unfortunately, it seems that 80+ years of signing thousands of autographs has caught up with me!
Many of you know that over the years I have had trouble with carpal tunnel in my right hand, and I have been recently advised that I must rest my hand. I won't be able to sign any autographs for the time being, so please don't send your personal memorabilia to be autographed.
That doesn't mean that I don't want to hear from you! I love your cards and notes, and I so appreciate any donations that you include to help the sweet, unfortunate animals that have no voice of their own. Even if I can't always respond, I read them all and thank you from the bottom of my heart!
With my love,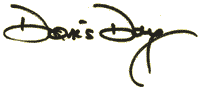 DORIS DAY ANIMAL FOUNDATION, 8033 Sunset Boulevard, Suite 845, Los Angeles, CA 90046, USA