November 16, 2020
Official 2021 Doris Day Fan Calendar Available Now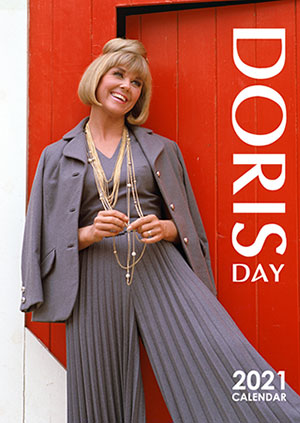 The team at the DorisDayTribute.com fan website have announced the availability of their latest calendar, which pays tribute to America's forever favorite Girl Next Door. The wall calendar is professionally printed in Great Britain on a strictly limited print run. These calendars sell-out fast, so be sure to order now! As always, proceeds from the sale of this keepsake benefit the organization closest to Doris's heart: the Doris Day Animal Foundation.
Stephen, founder of DorisDayTribute.com explains, "Prepare to take another very special 'Sentimental Journey' with darling Doris Day. We have some lovely photographs of Doris for you to enjoy which will brighten your days throughout 2021. "
Click here to order the 2021 calendar.
For more information about the calendar project please contact calendar@dorisdaytribute.com.