Films & Televison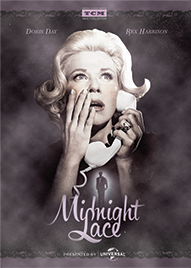 Doris Day Birthday Movie Marathon
April 3, 2014
On Turner Classic Movies (TCM)
Hours of back-to-back Doris film favorites and fun surprises!
Midnight Lace DVD Release
Early 2014
From TCM
Deluxe TCM Vault Collection issue of Doris' 1960 thriller, never before released on DVD in the U.S.

The Doris Day Show
On Hulu
Seasons 1-3 – Available now!
Seasons 4-5 – Available 2014
Merv Interviews Doris – on DVD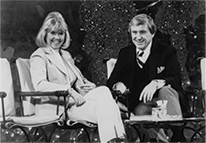 Summer 2014
From MPI
Don't miss Doris' extensive 1976 interview on The Merv Griffin Show. Part of the new Merv DVD release.
Book Release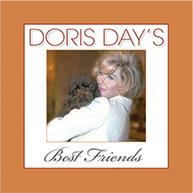 Doris Day's Best Friends
Available March 2014
A new coffee table book devoted to Doris' lifetime love of animals. Hundreds of photos, with an introduction by Doris and foreword by Betty White.
Watch for details: www.dorisday.com
Auctions

Weekly Doris Day Auctions
January 25 - April 3, 2014
On eBay
Each week, you'll find special opportunities to bid on autographed Doris Day memorabilia and collectibles including vintage sheet music, lobby cards and movie posters, songbooks, CDs, DVDs and other, rare and one-of-a-kind items.
All proceeds benefit the Doris Day Animal Foundation.

Donate to DDAF in Honor of Doris' 90th Birthday!
DONATE
Donate to DDAF in Honor of Doris' 90th Birthday!
DONATE
Travel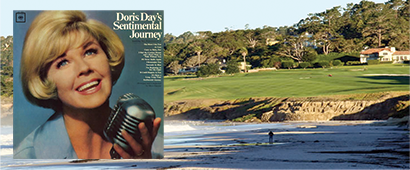 Sentimental Journey Weekend in Carmel
April 3 - April 5
Cypress Inn - Carmel, CA
Join us for a very special birthday celebration at Doris' own Cypress Inn. Package includes room, breakfast buffet, exclusive welcome gift bag, entertainment and access to Doris' official birthday dinner party.
Call the Cypress to add your name to the waitlist or for event ticket availability: 800-443-7443
Tribute to Doris Day Cruise - LA to NYC
May 15 - June 1, 2014
On Crystal Cruise Lines

This 17-day cruise will pay tribute to Doris Day's life and work. You'll enjoy 6-star amenities, screenings, and an in-depth look at Doris' career from insiders including film experts, stylists, photographers, choreographers and more. Please note: Doris is not expected to attend.
Space is limited, so book today: www.crystalcruises.com
A portion of proceeds to benefit the Doris Day Animal Foundation.
Music

The Essential Doris Day
Available March 2014
From Sony Legacy
A new 2-CD anthology of Doris' greatest hit recordings of the 1940s-1960s.
Doris Day Sings Her Great Movie Hits
Available April 2014
From Real Gone Music/Sony Music
First-ever CD release of this 1966 album, with additional songs.
Music, Movies & Memories
Available April 2014
From Real Gone Music
A 90th birthday celebration CD with rare and previously unreleased songs from Doris.
Complete Doris Day Columbia Records Catalog — Digital!
Available April 2014
From iTunes
For the first time, all of Doris' albums of the 1950s and '60s, available for download!